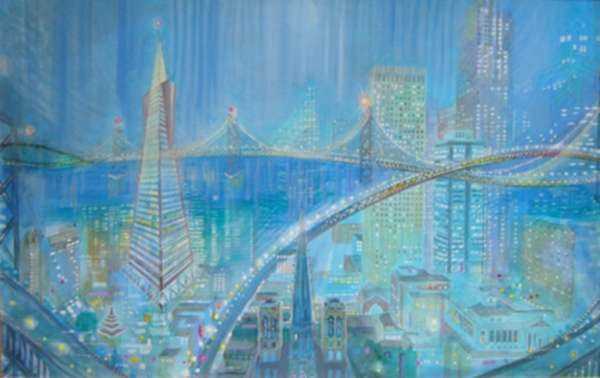 Helen Adams
American (1917-1997)
Helen Coolidge Adams's refreshing and bright Impressionistic paintings of Back Bay, Beacon Hill, the Public Garden and Cambridge have truly captured Boston in all seasons.
Ms. Adams was born in New York in 1917, and attended Miss Hewitt's School, New York, and Miss Porter's School, Farmington, Connecticut. Although a native New Yorker, she made Boston and environs her home after her marriage to Kenneth L. Isaacs. She won a gold medal for painting at the Grand Central Art School in New York where she attended the Art Students' League. She also attended the Fontainbleau School of Art and Music in France. After her professional training, she became a portrait painter, and was then commissioned by Kennedy Galleries in New York to paint portraits of residences and country estates. Helen Adams has painted a number of murals for public buildings, including the Sheraton Hotels in Rochester, New York; Pittsfield, Massachusetts; Boston, Massachusetts; and Daytona, Florida. Over the years she has shown her paintings in the Allied Artists of America shows, the Boston Arts Festival, and had her first exhibit at Childs Gallery in 1975. Ms. Adams passed away on July 12, 1997.
Helen Adams's paintings and drawings are in many private collections, in Boston, New York, and Washington, D.C. as well as the Fogg Art Museum. She is listed in "Who Was Who in American Art."