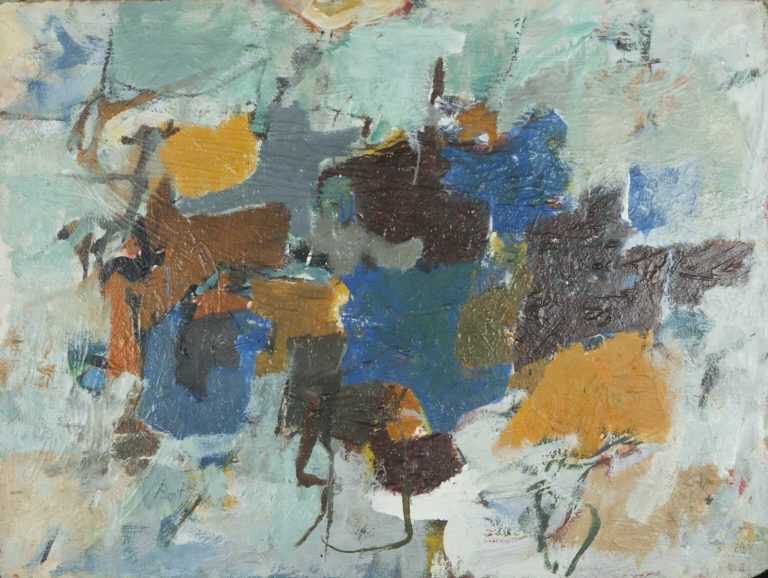 Henry Botkin
American (1896-1983)
Henry Botkin, American (1896-1983)
Henry Albert Botkin was born in Boston, Massachusetts on April 5th, 1896. After his early training at the Massachusetts School of Art, he moved to New York City. Botkin took classes in drawing and illustration at the Art Students League and worked as an illustrator for Harper's, The Saturday Evening Post, and Century magazines.
Botkin remained in New York City for eight years and then in the early 1920s, he moved to Paris to devote himself exclusively to painting. He made regular trips to the south of France, especially St. Tropez. He held his first European exhibition in Paris at the Billiet Gallery in 1927. In addition to working on his own painting, Botkin acted as agent purchasing works by outstanding artists for prominent collectors, including his cousin George Gershwin.
Botkin returned to New York in 1930 and married Rhoada Lehman and in 1934 joined Gershwin in Folly Island, South Carolina. Botkin and Gershwin worked simultaneously; Gershwin composing the opera, Porgy and Bess and Botkin painting scenes from the life of the American Negro in the South. Botkin also encouraged his cousin to paint and after Gershwin's death in 1937, he arranged an exhibition of Gershwin's work at Avery Fisher Hall.
In the late 1930s, Henry Botkin began to develop a new approach to his painting. He moved away from the earlier impressionist influence and turned to abstraction. Botkin took an active role in bringing abstract art into greater public awareness and served as president of four major art organizations including: The Artist's Equity Association, The American Abstract Artists, Group 256 in Provincetown, and the Federation of Modern Painters and Sculptors. In 1955 Botkin arranged the first exhibition of American abstract art at the Museum of Modern Art in Tokyo, Japan. He also organized the sale of five hundred and forty paintings at the Whitney Museum in New York, 1959. Botkin spoke on the radio, "The Voice of America," television, lead panel discussions throughout the country, and lectured and taught privately in New York, California, and Provincetown, Massachusetts.
Botkin became interested in working with collage in the early 1950s and collage dominated his work from the 1960s until his death in 1983. Childs Gallery is the sole agent for the estate of Henry Botkin.