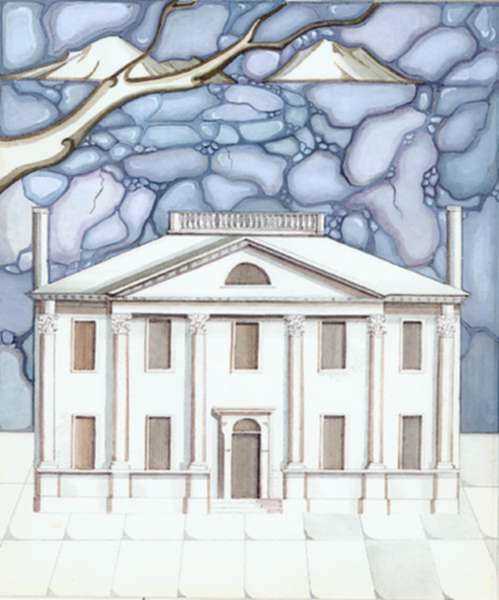 Natalie Hays Hammond
American (1904-1985)
Born in 1904, Natalie Hays Hammond spent most of her early years living in Washington, D.C. She was the daughter of John Hays Hammond, a financially successful engineer who made his fortune working for Cecil Rhodes as his chief mining engineer. She grew up leading the wealthy and privileged life of a socialite and her childhood residence was the mansion which now houses the French Embassy.
Hammond was a world traveler, spoke both medieval and modern French, and during her lifetime amassed a collection of 20,000 books and documents on art, philosophy, English and French history. She was a member of many organizations including the Royal Miniature Society of London, the Japan Society, the American Union of Decorative Arts and Crafts, and the Metropolitan Museum of Art, of which she was a fellow.
During her lifetime, Hammond's miniatures, drawings, book illustrations, and sculptures were widely exhibited in the United States and in Europe. In the 1930s, she worked with Martha Graham as the designer for the sets for a series of highly acclaimed medieval morality plays. She was a constant worker in painting, watercolor, craft, and design. In 1949, Hammond wrote "Anthology of Pattern" to illustrate her interest in design as symbol before the science of semiotics had explored the way that design conveys meaning. Ancient, Christian, Buddhist, Tibetan, Medieval and other designs were adopted for her own work in paintings and needlework.
Hammond founded the Hammond Museum in North Salem, New York, in 1957, which includes exhibition spaces and a Japanese garden, which she designed. After 1957, she stopped painting, but constantly worked at the needlework designs which were derived from her research in iconography and her book "Anthology of Pattern".
Works by Natalie Hays Hammond