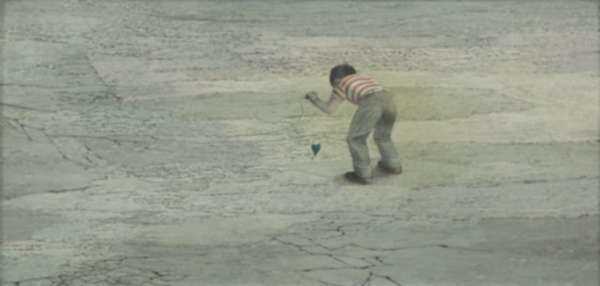 Robert Remsen Vickrey
American, (b. 1926)
A painter of modernist portraits, Robert Vickrey has created many paintings that appeared on the cover of "Time" magazine and has written extensively on his methods of using tempera. He has frequently been called an American Surrealist or Magic Realist and uses symbolism extensively. Sometimes over their hearts, his portrait figures have targets, symbolizing the horrors and violence of war.
He was born in New York City, attended Wesleyan University and, in the 1940s, the Yale School of Fine Arts where he received his B.A. in 1947 and later a B.F.A. He also studied at the Art Students League of New York with Victoria Huntley, Reginald Marsh and Kenneth Hayes Miller.
He learned the technique of tempera painting from Lewis York, a protege of Daniel Thompson, Jr. who wrote the textbook for the tempera class at the Yale School of Fine Art. In 1950, Vickrey worked with Josef Albers at Yale.
Between 1952 and 1963, Vickrey was in nine annual exhibitions of the Whitney Museum and from 1957 to 1968, had 78 works published on "Time" magazine covers.
His work is in numerous museums including the National Museum of American Art, the Smithsonian, the National Academy of Design, the Brooklyn Museum, the Butler Institute of American Art, the Chrysler Museum, and the Corcoran Collection.
Biography courtesy of www.askart.com.
Works by Robert Remsen Vickrey