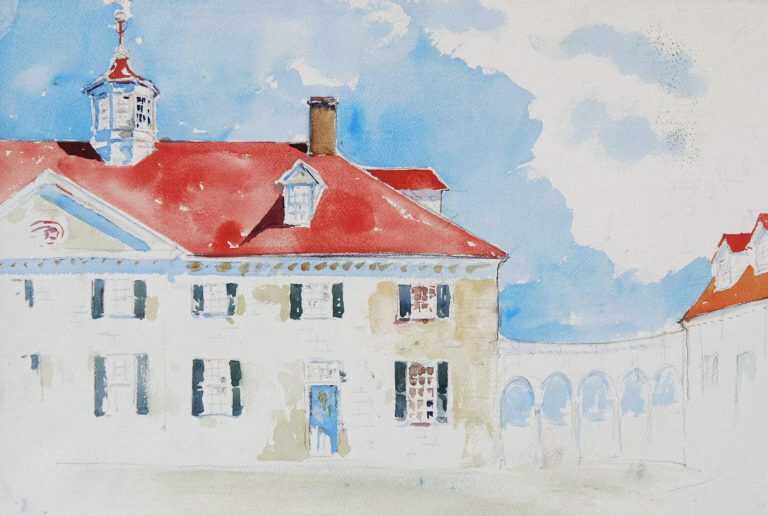 Adam Van Doren: Homes of the American Presidents
Press Release:
BOSTON, MA – Childs Gallery is pleased to announce Adam Van Doren: Homes of the American Presidents, an exhibition of watercolors by the artist and author. Featuring vibrant artwork from Van Doren's book, The House Tells the Story: Homes of the American Presidents, the show explores the famous lodgings of both living Presidents and those from the past. Van Doren visited each house and even corresponded with former Presidents to ensure the details of every home were faithfully recorded in his watercolors.
The homes of George Washington, FDR, and Teddy Roosevelt are included in the exhibition, as well as Thomas Jefferson's famed Monticello, among others. A trained architect, Van Doren's watercolors represent the artist's personal journey across the country to view these homes and understand not just the structures, but their owners as well. By opening the doors of Presidential homes, Van Doren encourages an intimate dialogue between his audience and the past. Through colorful images, he captures both the spirit of these grand houses and those who resided within them.
On exhibit until December 30th, 2018