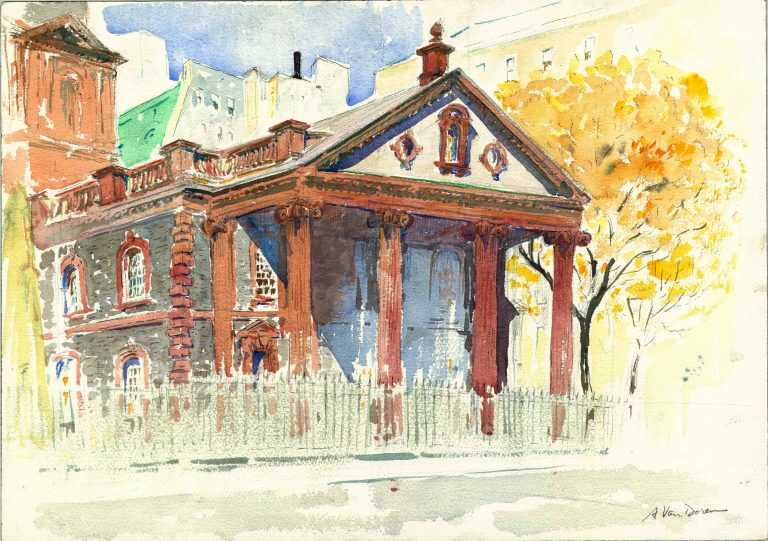 Adam Van Doren: In the Founders' Footsteps
Press Release:
Childs Gallery is pleased to announce Adam Van Doren: In the Founders' Footsteps, a new exhibition on view in the gallery's upstairs Print Department. Featuring artwork from Van Doren's latest book, In the Founders' Footsteps: Landmarks of the American Revolution, the exhibition is a journey through history, touring sites associated with the Revolutionary War and America's founding.
From well-known buildings and monuments to more obscure niches throughout the original thirteen colonies, Van Doren's watercolors document America's early cultural landscape. Sites visited include Philadelphia's Independence Hall, Yorktown battlefield and Colonial Williamsburg in Virginia, Fraunces Tavern in New York, and the Joseph Webb House in Connecticut, among others.
In his vibrantly expressionist style, Van Doren explores where the Founding Fathers lived, fought, and died in pursuit of independence, offering an insightful tour of Americana and early history of the country.
Adam Van Doren: In the Founders' Footsteps is on view April 7 through May 27, 2022. A reception with the artist will be held April 26, 2-4pm.
On exhibit until May 27th, 2022