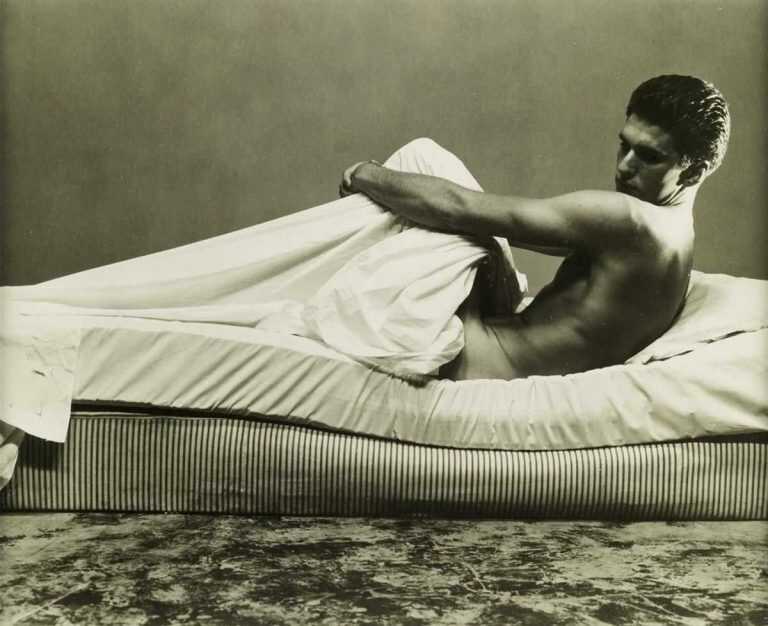 George Platt Lynes: Face/Flesh/Form
Press Release:
Photographer George Platt Lynes, famous for his commercial work in fashion magazines, secretly produced a substantial body of nude and homoerotic photography throughout his life. Though never shown during his lifetime, Lynes considered his male nudes to be his finest work; the models were often friends and acquaintances - gay artists, dancers, and writers from Lynes' social circle. Much of Lynes' most intimate work was acquired by the Kinsey Institute after his death in 1955 and would only later become celebrated and exhibited as groundbreaking photography, influencing later generations of artists to openly explore male sexuality.
George Platt Lynes: Face/Flesh/Form surveys the artist's work, from his more commercial endeavors to his most intimate portraits of friends, lovers, and models posed in quietly striking moments. Included in the exhibition are several photographs of Chuck Howard, a favorite model of artists Paul Cadmus and Jared French and muse to Lynes, who captured both the erotic and everyday moments in their relationship.
George Platt Lynes: Face/Flesh/Form is on view in the Childs Gallery Print Department July 1 through August 28, 2021.
On exhibit until August 28th, 2021