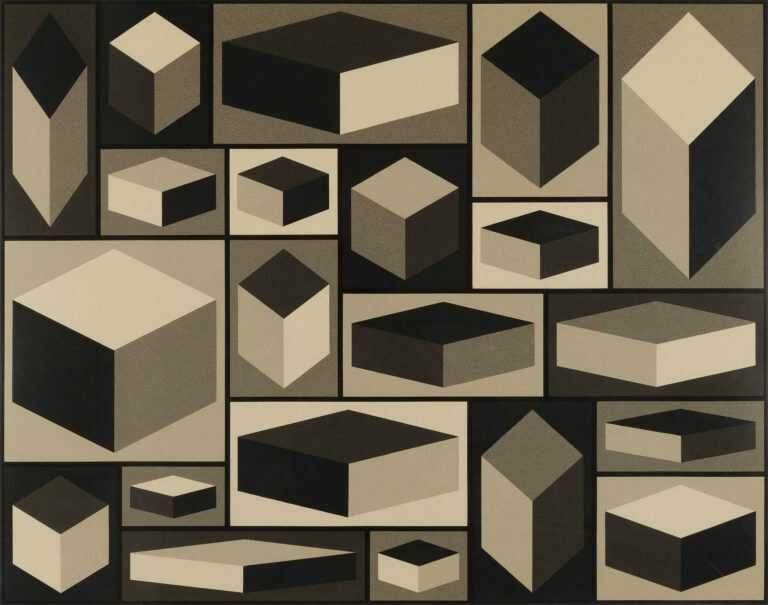 Ink, Press, Repeat: A Survey of Printmaking Techniques
Press Release:
Prints are produced by drawing or carving an image onto a printing surface (the matrix), such as a wood block, metal plate, or lithographic stone. This surface is then inked and the image is transferred to paper by the application of pressure, using either a printing press or various hand tools. The printmaking techniques on view Ink, Press, Repeat can be divided into four major categories: Relief, Intaglio, Planographic, and Stencil. Within these four categories exist a myriad of different printmaking techniques, each with its own unique combination of materials, tools, and processes.
In this exhibition, Childs Gallery staff have chosen some of their favorite representations of different printmaking techniques, including aquatint, collagraph, drypoint, engraving, etching, linocut, lithograph, mezzotint, monotype, screenprint, woodcut, and wood engraving, for a survey spanning the history of printmaking from the Renaissance to the present.
Featuring artists such as Frank Benson, Letterio Calapai, Catarina Coelho, Erik Desmazières, Sean Flood, Rockwell Kent, Sol LeWitt, Henry Moore, Rembrandt, Giovanni Battista Scultori, Carol Wax, James Abbott McNeill Whistler, and others, Ink, Press, Repeat is on view in the Childs Gallery Print Department December 16, 2021, through February 5, 2022.
On exhibit until February 5th, 2022