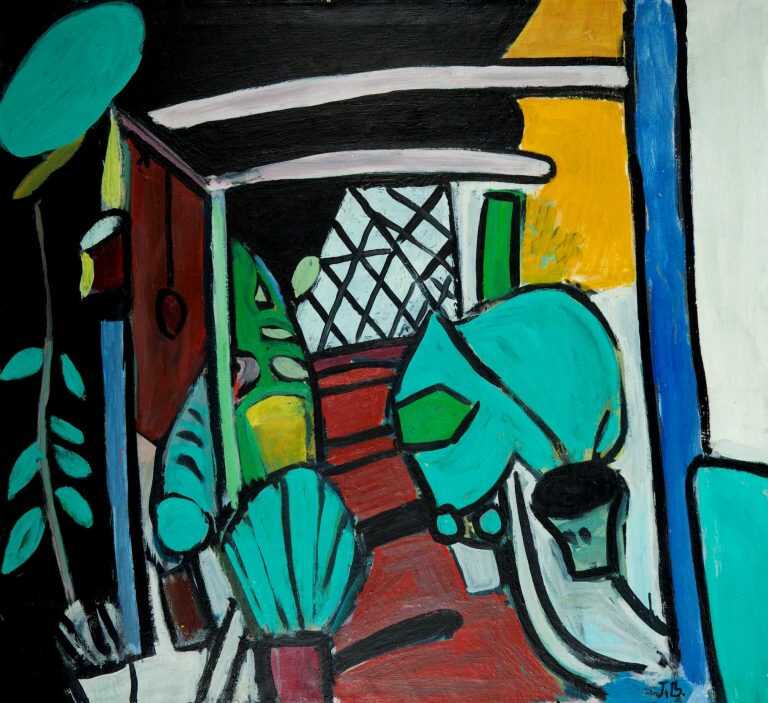 Jason Berger: Motifs En Plein Air
Press Release:
Boston Expressionist painter Jason Berger is revered for the vivid colors and startling immediacy of his vibrant landscapes. Working en plein air, Berger painted landscapes, gardens, and cafes directly from nature. "The sun always shines on Jason Berger's landscapes," wrote Art New England critic Meredith Fife Day, "Flowers bloom in profusion, trees make robust sweeps across the horizon…With a Fauve palette, an expressionist brush, and assured academic draftsmanship underlying both, the artist takes his easel out into the world filled with visual joie de vivre."
Jason Berger was born in the Boston area in 1924. Attracted to art from a young age, he studied at the School of the Museum of Fine Arts, Boston. There he took classes under Karl Zerbe, and became associated with fellow students David Aronson, Jack Kramer, and Arthur Polonksy as a part of the Boston Expressionist movement.
While Berger's plein air landscapes radiate with a sense of spontaneity, he was also a creature of habit, returning continuously to the same locations throughout his career. He painted familiar motifs again and again, sometimes decades apart. Berger's methodology included the initial painting onsite, which was then brought back to his studio to provide inspiration for future work. Changes in color, shape, and composition allowed Berger to play with the familiarity of his favorite locales while exploring a developing visual language related to that place. Berger felt that a single image could do neither his subject nor his imagination justice. After his plein air work was complete, the process of creation was not yet finished: "I find that when a motif really interests me, I do many variations in the studio, as I cannot express all my feelings in just one painting."
Sites visited and revisited by Berger include locations both near and far. Depictions of the Boston Public Garden and the city of Revere are on view alongside images of Portuguese gardens, the coast of Normandy, a boatyard in Edam, Netherlands, and a beloved house in France. Berger's use of recurring motifs in these works emphasizes the importance of these places for both their initial impact on the artist and the future creativity they inspired. His exuberant landscapes blend the spontaneity of plein air painting with the familiarity of repeated viewing, resulting in an array of fascinating variations.
On exhibit until July 8th, 2018