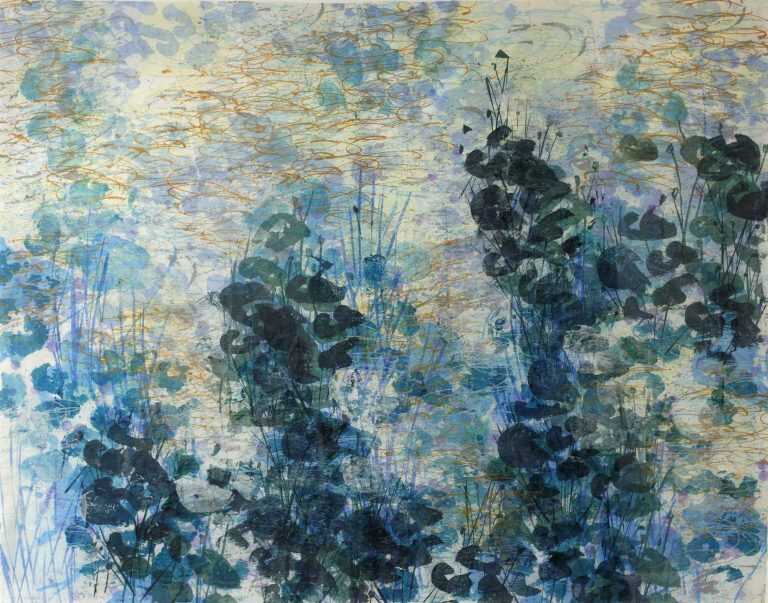 John Thompson: An Artist Collects
Press Release:
John Thompson: An Artist Collects explores the fascinating connection between an artist's practice and the artwork they choose to collect. This unique exhibition showcases the private art collection of artist John Thompson alongside examples of his own work. An accomplished painter and printmaker, Thompson is also a lifelong collector. His eclectic art collection, assembled over several decades, comprises more than 1,000 works, with exceptional examples of paintings and prints from Old Master through Contemporary. An Artist Collects features Contemporary selections from Thompson's collection, including works by Patrick Casey, Jim Dine, Walton Ford, Robert Freeman, Nicola Lopez, Ana Maria Pacheco, and John Walker, exhibited with his own creative output.
Thompson's multilayered prints and paintings evoke the fleeting beauty of small moments in nature: the play of light on leafy branches, the rustle of wind through grass, the ripple of raindrops across a pond. Thompson uses multiple printmaking techniques to orchestrate his expressive prints, building and layering overlapping elements. Each monoprint is a unique work of art, a harmonious symphony of pattern, texture, color, and light. For Thompson, a love of materials and willingness to experiment are paramount.
As a collector, Thompson is particularly drawn to proofs and early states, works that provide insight into the artist's process or technique. He appreciates the painstaking effort involved in the creation of an artwork and admires the audacity and necessity of experimentation. Thompson's collecting habits both inform and reflect the qualities he values most in his own work: technique, process, virtuosity, experimentation, and expressiveness
Originally scheduled for exhibition in the fall of 2020, An Artist Collects was postponed due to Covid-19. Thompson notes that the ongoing pandemic has affected both his creative and collecting processes. More time in his studio has allowed him to retreat into art - both his own and that of others. Thompson's Waltham studio doubles as storage for much of his extensive collection, and, surrounded by both his art and centuries of works by others, he is afforded a hyper focus on both what he wants to create and what he wants to collect. His artistic output has recently concentrated on woodcuts; though no stranger to the medium, Thompson felt drawn to their more assertive nature throughout the past year. He also feels collecting has become more important to him, and the extra time spent with his vast holdings of hundreds of years of paintings and prints has refined his approach to acquisitions. Thompson continues to seek out both older, historical works and those of established and emerging contemporary artists, with an eye for artistic ingenuity.
John Thompson: An Artist Collects is the first exhibition to open at Childs Gallery's new 168 Newbury Street location. Showcasing art through the introspective lens of the artistic process itself, An Artist Collects is a fitting inaugural exhibition, and we look forward to welcoming guests. As part of our Covid-19 precautions, we are currently open to the public 11am to 4pm, Tuesday through Sunday, and by appointment.
On exhibit until June 6th, 2021