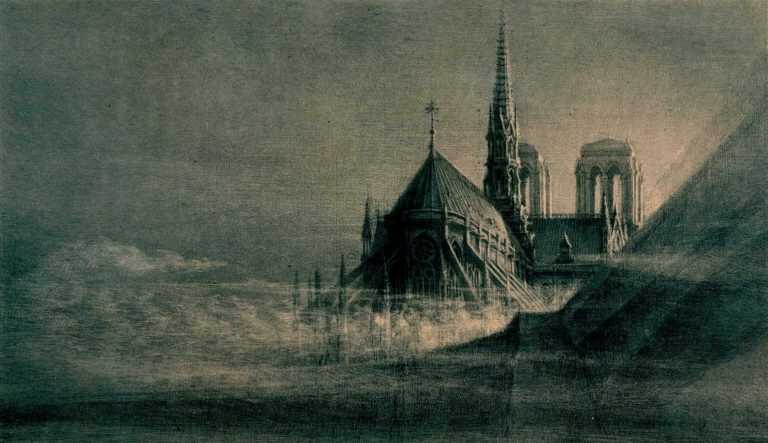 La Ville Lumière: Prints of Paris
Press Release:
For centuries, the city of Paris - known as "La Ville Lumière", or "The City of Light" - has electrified the abounding curiosities of artists and intellectuals worldwide. From Childs Gallery's unique collection of works on paper, this exhibition is a tour of the Parisian Scene from the 19th century through today.
Paris is referred to as the City of Light for a number of reasons: its leading role in the Age of Enlightenment, its early adoption of gas street lighting, and its famed open boulevards and urban design. In 1853, at the direction of French emperor Louis Napoleon, Baron Georges-Eugène Haussmann embarked on a project of urban renewal and modernization, transforming the old, cramped medieval city into a "City of Light". The result was the open light-filled city we know today: a Paris characterized by wide boulevards, homogenous architectural blocks, and open public spaces.
By the 19th century, the Salons and Academies of Paris were the Mecca of art students and the city itself the center of the art world. The radiance of Paris drew countless artists from across the globe, finding in its vibrant mood a climate favorable to their art. The dazzling city itself was often the subject of such works, captured by the artist's brush, pen, and burin. Each artist had their own vision and fantasy of Paris: its beauty, its vibrancy and light, its myriad attractions. The combination of old and new buildings, the splendors of boulevards, the profusion of cafes and grand theaters, and cherished landmarks such as the Eiffel Tower and Notre Dame Cathedral, all exerted a spell-like effect upon those who visited.
La Ville Lumière features artists' interpretations of the Parisian cityscape from the 19th century to today. Focused on printmaking, the exhibition showcases a range of print media from varied artistic styles and movements.
On exhibit until January 5th, 2020