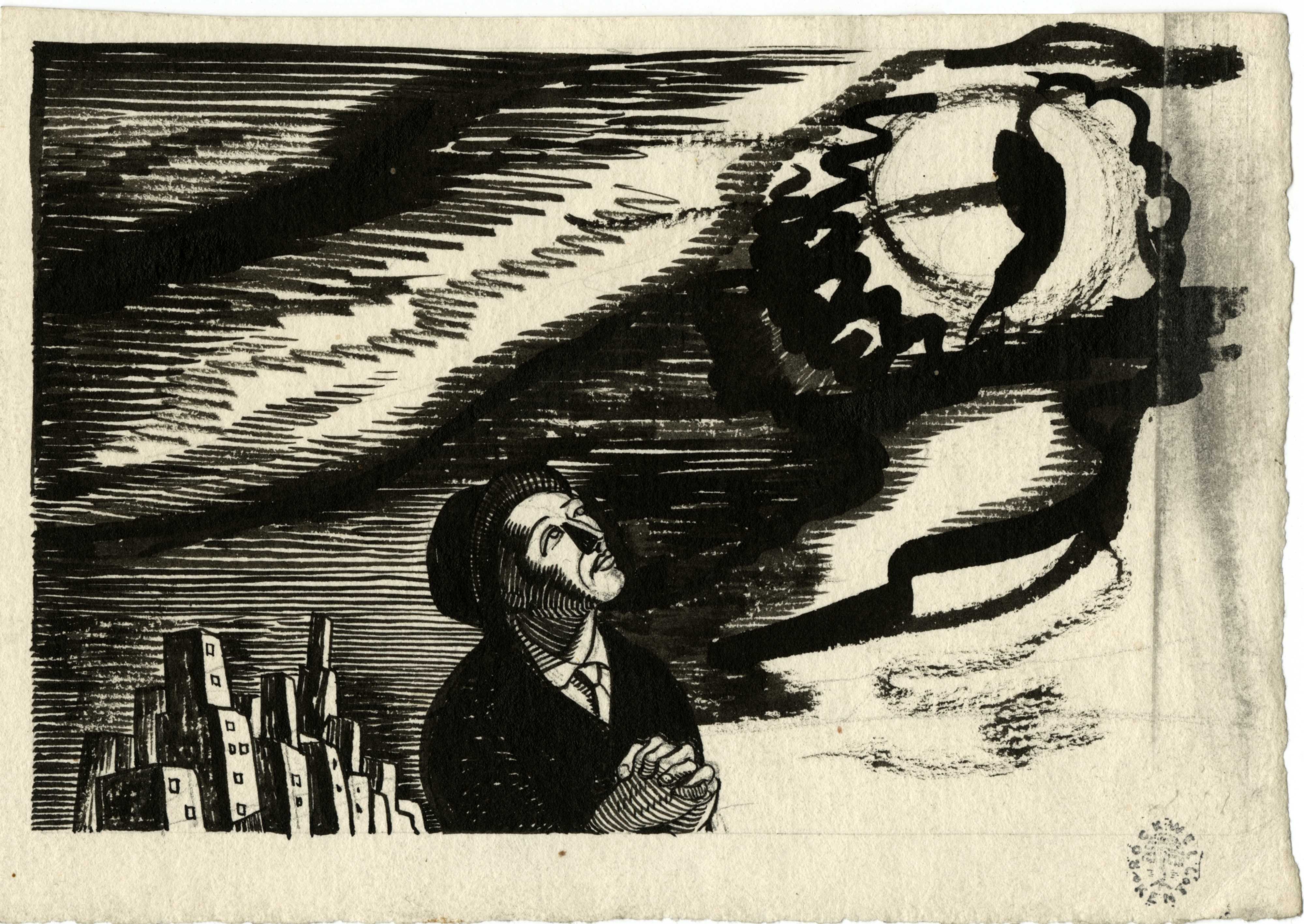 Date:
c. 1929
Type; Media:
Drawing; Ink on paper
Dimensions:
4 X 6 inches
Signature:
Artist's stamp lower right
Description:
Estate stamp lower right. Inscribed in pencil verso upper right: "57". In fine condition. From the Joseph and Marjorie Relkin Collection. Study for a wood engraving reproduced on page 5 of Kent's "N by E," 1930.
Share "George B. Smith (Study for N by ..."