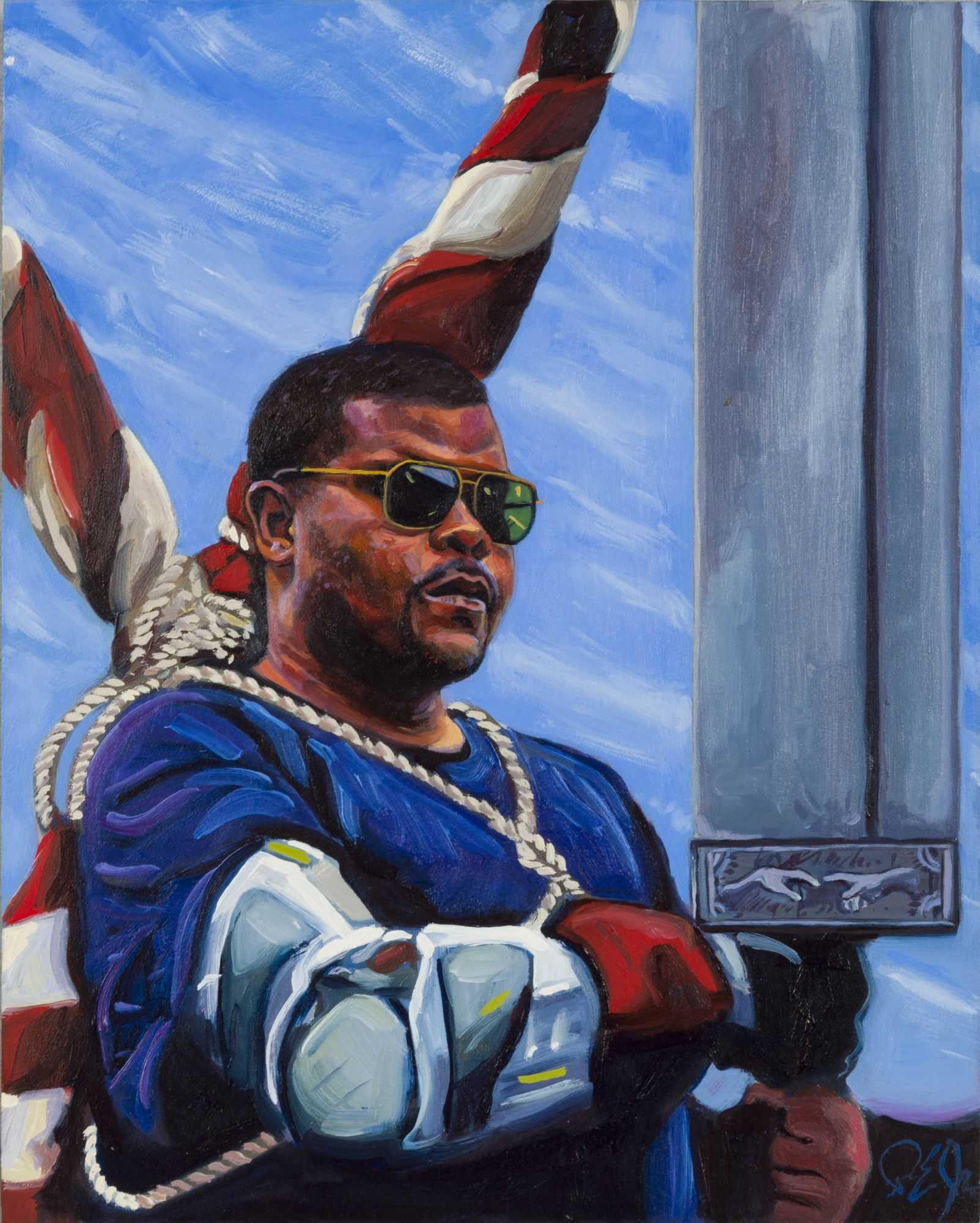 Date:
2014
Type; Media:
Painting; Oil on panel
Dimensions:
10 X 8 inches
Signature:
Signed lower right
Description:
Initialed lower right: "P. E. Jr. ".

From the Tales of the American Burden, Y-13 Post Burden (P.B.).

Number 18 in C.W. Boyle's Burden chronology guide: "In the final days of the War, all roads led to a confrontation in Old Copley Square. The man who claimed to be St. Peter is pictured holding the Terrible Sword. The Terrible Sword was said to be forged by Michelangelo by smelting the metals of angel wings in 1571, seven years after his reported death. St. Peter believed only this sword could be strong enough to sever Ocampo's head a second time, and would gift this sword to Abigail Daedalus."
Share "St. Peter and the Terrible Sword"