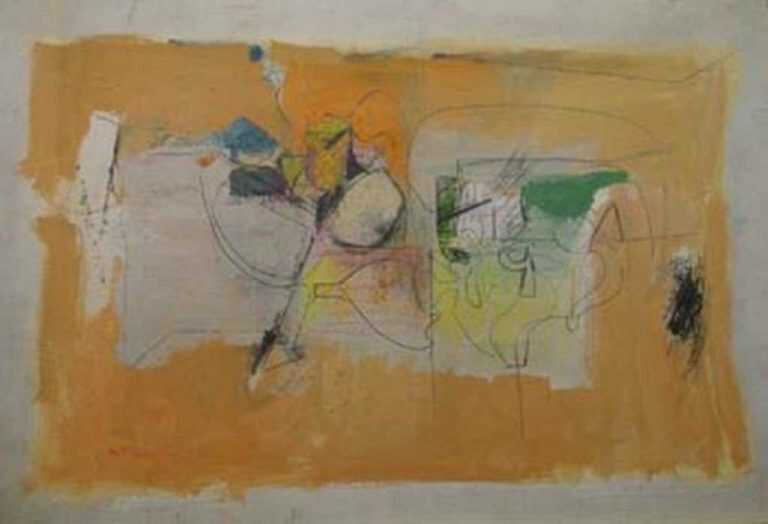 Henry Botkin: From Realism to Abstraction
Press Release:
Childs Gallery is pleased to present the exhibition Henry Botkin: From Realism to Abstraction, on view from November 16, 2017 to January 7, 2018. Henry Botkin (1896-1983) was a mid-century American modernist equally known as a painter, a collage artist, and for his work as a proponent of abstract art. Botkin's oeuvre can be defined by three distinct styles—School of Paris Modernism, Cubism, and Abstract Expressionism. The exhibition leads the viewer through each phase of Botkin's work from realism to abstraction.
Botkin studied at the Massachusetts College of Art before moving to New York City, where he worked as an illustrator for publications such as Harper's. By the 1920s Botkin had moved to Paris, establishing a studio with the assistance of his cousins George and Ira Gershwin. Throughout the 1920s and 30s, his work was heavily influenced by artists of the School of Paris, including Jules Pascin,
Marc Chagall, and Chaim Soutine. Botkin later returned to New York and in the late 1930s began to develop a new Cubist approach to his painting.
By the late 1940s, Botkin was fully immersed in the Abstract Expressionist movement then taking hold of the New York art scene. His interest in collage dominated his work for the remainder of his life.
While each of the three styles is considered distinct, music can be seen as the common thread throughout his artistic output. In the 1930s, the impact of Gershwin's opera "Porgy and Bess" is readily apparent in works such as Woman in Boat, Folly Island. In the 1940s, musicians holding mandolins appear, and in the 1950s, works with titles such as Rhythm No. 3, and Hidden Melody are indicators of the artist's love of music.
Botkin's work can be found in the collections of the Hirshhorn Museum and Sculpture Garden, Washington D.C., the Mississippi Museum of Art, Jackson MS, the Hilliard University Art Museum, Lafayette LA, and the Rose Art Gallery, Waltham MA.
On exhibit until January 7th, 2018