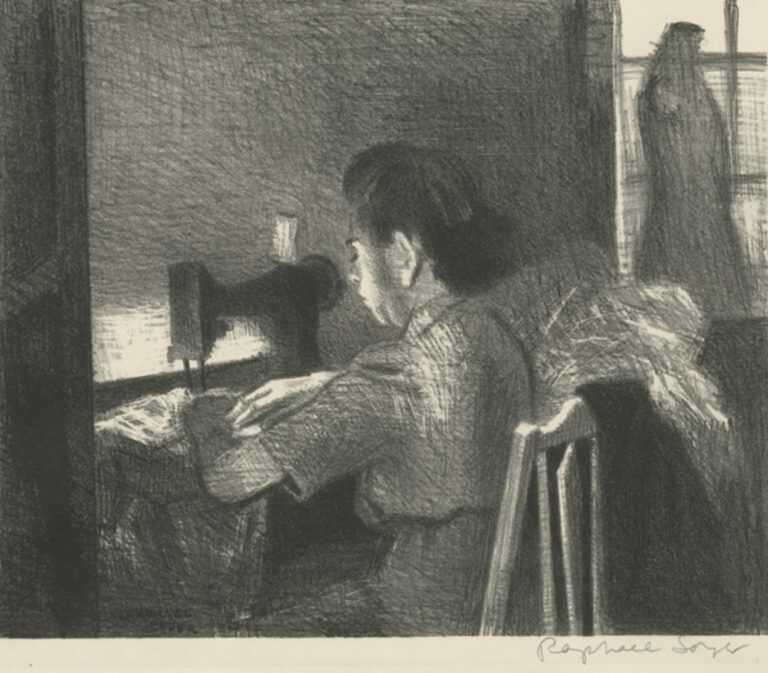 On the Job: Occupations in Print
Press Release:
On the Job presents prints featuring men and women at work, pulled from Childs Gallery's extensive inventory of etchings, engravings, lithographs, mezzotints, and more. Through these printed media, the exhibition explores various occupations such as construction workers, dancers, professional athletes, shopkeepers, farmers, and vintners, in works dating from the 17th century to today.
In charting over 400 years of occupations, On the Job documents a changing workforce, from agrarian pursuits to industrial jobs to women entering the labor pool. Highlights include Rembrandt's 1639 etching and drypoint Jan Uytenbogaert, The Goldweigher, portraying a noted Dutch tax collector in his office; social realists such as Louis Lozowick and Harry Sternberg recording the rapid urbanization of America in the early 20th century; Whistler's charming depiction of a bustling fish shop in Chelsea, London; and Otto Bacher's detailed etching of bead stringers working along the canals of Venice.
On the Job: Occupations in Print is on view in the Childs Gallery Print Department August 3 through September 20, 2023.
On exhibit until September 30th, 2023