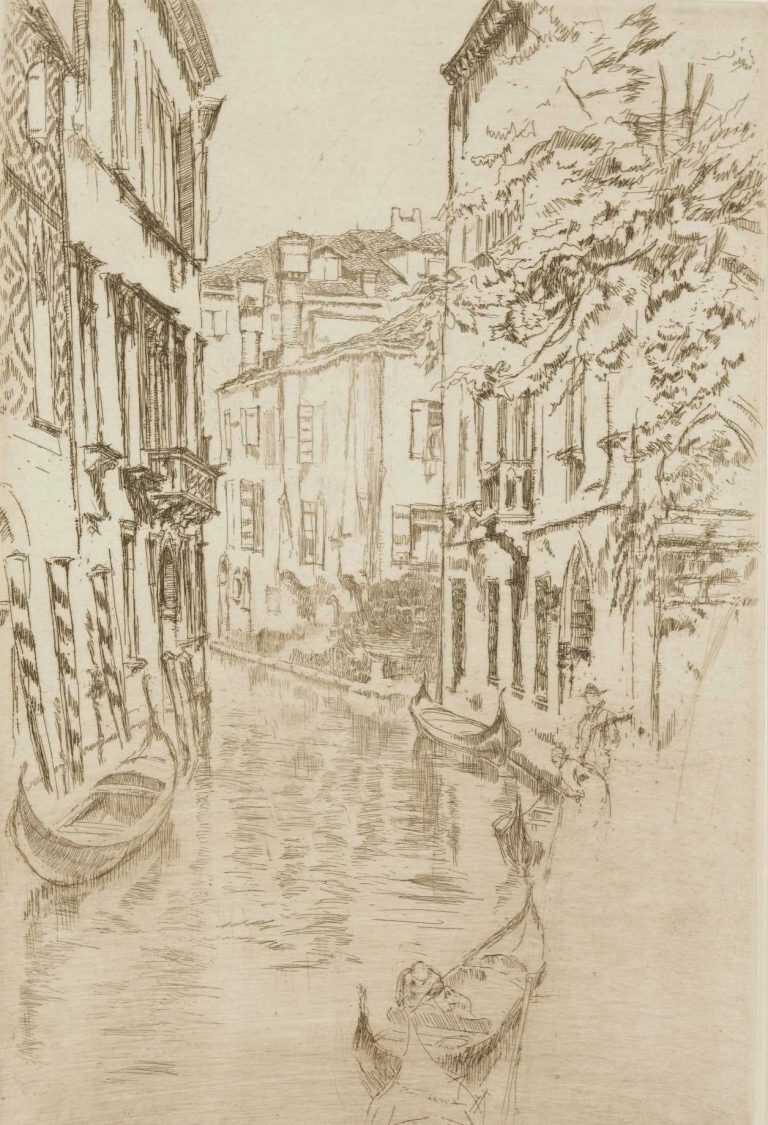 Etching Revival: Whistler and His Circle
Press Release:
Though popularized by artists like Rembrandt, etching had widely fallen out of favor by the early 19th century, being seen as a reproductive process rather than fine art. This attitude began to change, however, in the mid-1800s when artists reexamined the technique and it was once again promoted as an original art medium. In his writings, surgeon, etcher, and author, Sir Francis Seymour Haden extolled the creative qualities of etching as an immediate response to nature. Haden's brother-in-law, James Abbott McNeill Whistler, became a leading figure of the Etching Revival, and his mastery of the medium inspired other artists to explore the technique in the late 19th century.
Whistler is renown as one of the great virtuosos of etching, known for his experimentation in paper, ink, and composition. As an internationally recognized artist, his work was well positioned to influence countless others who admired his handling of atmosphere, line, and tone. This exhibition presents prints by Whistler and fellow artists who explored etching as an independent mode of expression, creating striking compositions that captured the attention of both collectors and the broader public. Images of London and Venice, favorites of Whistler, feature prominently, alongside the intricate facades and twisting streets of other cities, an indication of the Revival's spread across Europe and America. Just as Whistler preferred hidden neighborhoods and ramshackle buildings to more fashionable areas, his admirers followed suit with prints of lesser known, but no-less-interesting scenes. Such views, intimate and eye-catching, were faithfully captured through the etched line.
Including works by Otto Bacher, Ernest Roth, Joseph Pennell, James McBey, David Young Cameron, Sir Francis Seymour Haden, Muirhead Bone, and John Marin, Etching Revival: Whistler and His Circle explores this renewed interest in etching and the enthusiasm with which artists embraced it.
On exhibit until March 1st, 2020