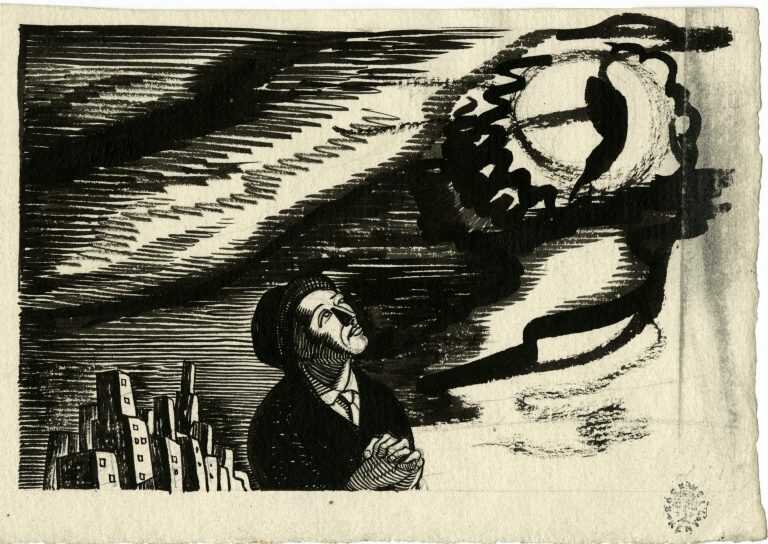 Graphic Prose: Illustration Art of the 19th & 20th Centuries
Press Release:
From Childs Gallery's repository of works on paper, Graphic Prose: Illustration Art of the 19th and 20th Centuries, is an exhibition focused on fine prints and drawings originally created to be produced in books, magazines, posters, and advertisements. Historically, the art of illustration is closely linked to the processes of printing and publishing, which rapidly became more efficient and economical during the 19th and 20th centuries. In presenting a wide range of illustrations from this period, Graphic Prose not only explores these technological advances but also the social history and artistic styles of these periods.
By the early 19th century in Europe, printing technologies substantially improved reproduction quality, and a concurrent changing political climate resulted in demand for publications and imagery circulating political and social commentary. Notable illustrators of the early 19th century included George Cruikshank, Thomas Rowlandson, and Honoré Daumier, who contributed immensely to their respective British and French Satire genres through popular journals. Highlighted in Graphic Prose, are fine examples of each artist's caricatures encapsulating social mores, types, and classes, through finely hand-colored prints.
In America, mechanization and production led to the "Golden Age of Illustration," a period of unprecedented excellence in book and magazine illustration in the late 19th and early 20th centuries. A small group of illustrators became highly successful, among them James Montgomery Flagg, William Ladd Taylor, and A.B. Frost, all represented within this exhibition. Images created by the illustrators of this "Golden Age" often became standards for the visualization of characters, fashions, and lifestyles which entered the collective consciousness of popular culture. The zeitgeist for published materials, books, magazines, fashion plates, and advertisements wielded increasing power on social and political stages by reaching an ever-expanding audience eager to digest new sights and new ideas.
Because of their technical execution, creativity, context, and the purpose of their commission, the individual works selected in Graphic Prose are poignant expressions of the dynamic times in which they were created. Spanning two centuries of illustration, the exhibition features varied artists including Rockwell Kent, Everett Shinn, William Hogarth, Félix Buhot, Bernard Brussel-Smith, Thomas Starling Sullivant, Jared French, Fritz Eichenberg, and others, offering an expansive look at this continually popular genre of art.
On display in Childs Gallery's Print Room, Graphic Prose: Illustration Art of the 19th and 20th Centuries will run concurrently with National Reading Month. The exhibition is on view February 28 through May 24, 2019.
On exhibit until May 24th, 2019