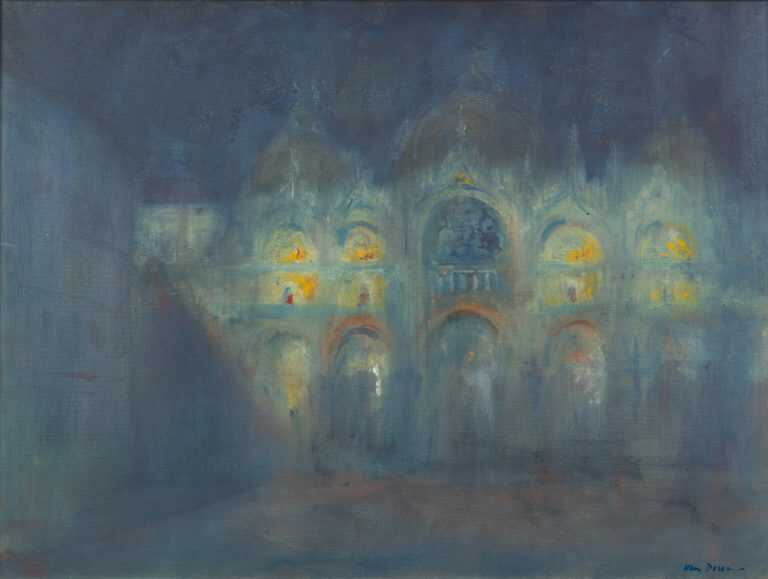 Nocturnes – Online Exhibition
Press Release:
Childs Gallery is pleased to present our latest online exclusive exhibition, Nocturnes.

James McNeill Whistler popularized the term "nocturne" in regards to works of visual art. Prior to Whistler's novel usage of the term, nocturnes referred to a musical compositions, usually an ensemble piece in several movements, intended for an evening party. During the Romantic era nocturnes underwent an evolution, they became single-movement character pieces usually written for solo piano that were meant to be evocative of night. It was with this latter association in mind that Whistler began to incorporate the word in his titles, creating night scenes with a dreamlike, pensive mood. Since then the term gained a broader usage and has come to refer to any artwork that either directly represents a night scene or is evocative of night.

In this exhibition we present a wide array of works from our collection, including paintings, pastels, prints, and watercolors from a diverse set of artist, including Jean Michel Mathieux-Marie, Frank Benson, Leo Meissner, Resa Blatman, and many others.
On exhibit until January 28th, 2023