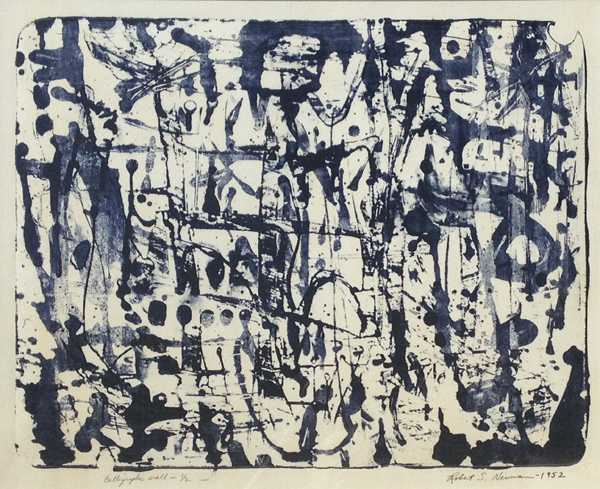 Radical Compositions: AbEx Prints and Paintings
Press Release:
BOSTON, MA - Developed in New York in the 1940s, Abstract Expressionism was the first uniquely American art movement to garner international acclaim and influence. Featuring prints and paintings by both first- and second-generation Abstract Expressionists, Radical Compositions explores the evolution of the movement from its east coast emergence to dominance of the American and international art scene, ultimately shifting the epicenter of the art world from Paris to New York.
Pulling from Childs Gallery's vast inventory, Radical Compositions includes artwork by some of Abstract Expressionism's earliest proponents, and illustrates different evolving styles within the movement, from action painting, to color field, to interpretations by international groups such as COBRA.
The exhibition features work by Lee Krasner, Henry Botkin, Alexander Calder, Robert Rauschenberg, Robert S. Neuman, Louise Nevelson, and Ruth Eckstein, among others. Radical Compositions: AbEx Prints and Paintings is on view in the Childs Gallery Print Department, August 22 through November 3, 2019.
On exhibit until November 3rd, 2019