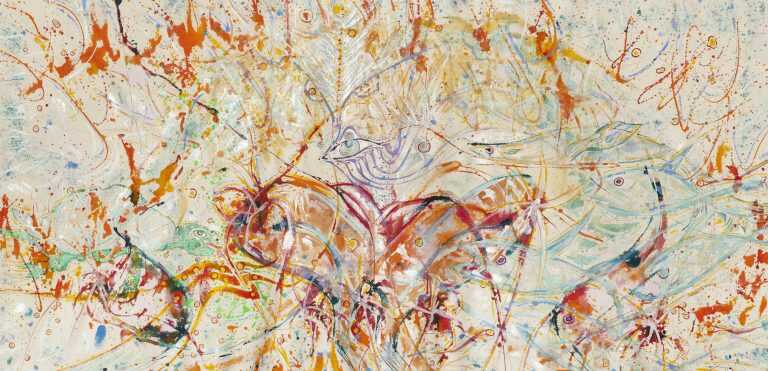 Horror Vacui: When More Is More – Online Exhibition
Press Release:
The term horror vacui (fear of empty space) is used to denote artworks that are maximalist in their use of the available pictorial space. In such works the majority, if not the entirety, of the visual field is filled with details and incidents – often leading to works that have an all over, decorative effect. Originating as a pejorative denotation, Horror Vacui came into usage as Western audiences became increasingly familiar with the visual traditions of non-Wester cultures, in particular the intensely ornate fields pervasive in Islamic art. Gradually, the term was expanded to encompass a wider range of works and artistic styles, and took on a celebratory connotation as the overly sensorial nature can invoke a visceral response, inviting the viewer to linger and savor the visual details.
This online exhibition presents pieces from our collection that, in this lighter vein, celebrate visual excess and repetitive motifs. Including the work of Jan Pietersz Saenredam, Albert Decaris, Leo Meisner, and Lee Essex Doyle, amongst others, these artists invite the viewer to relish in the proliferation of forms.
On exhibit until May 13th, 2023