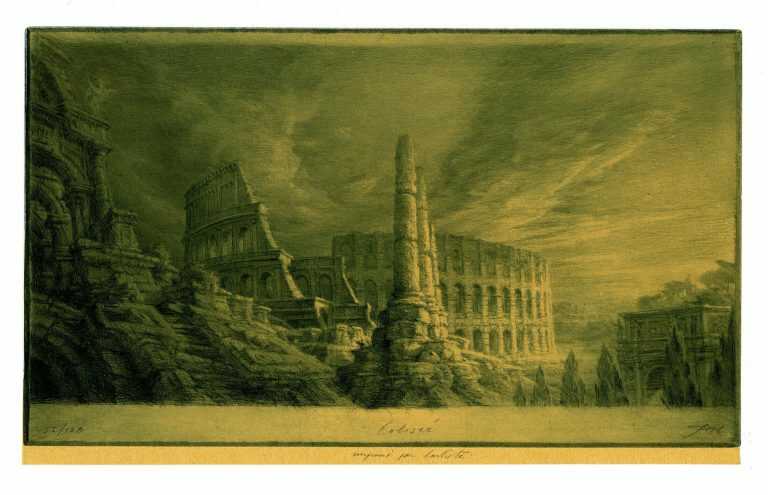 Ruins: Online Exhibition
Press Release:
Childs Gallery is pleased to present Ruins, our newest online exclusive exhibition assembled from our extensive inventory.

The remnants of the ancient Greco-Roman world captivated and inspired Western artists for centuries. In the newly emergent humanist culture of the Renaissance, the depiction of classical ruins took on an ethical and civic impetus as scholars and artists sought to reclaim the wisdom and lost knowledge of antiquity. Besides inspiring the aesthetic innovations that would germinate the Renaissance, these ruins provided a firm rooting for the development of European art and architecture for centuries to come.

Outside of this humanist context, ancient ruins also afforded the imaginative space for romanticist ruminations on both the awe-inspiring greatness as well as the vanities of long vanished civilizations. In this exhibition we present a selection of works that span from the early 18th century hyper-detailed etchings of Giovanni Battista Piranesi to the abstract and gestural monotypes of the 20th century artist Marion Huse. Including the work of Paul Parker, Joseph Pennell, Anita Willets-Burnham, and many others, we invite you to step back in time and enjoy our online exclusive exhibition.
On exhibit until August 31st, 2023