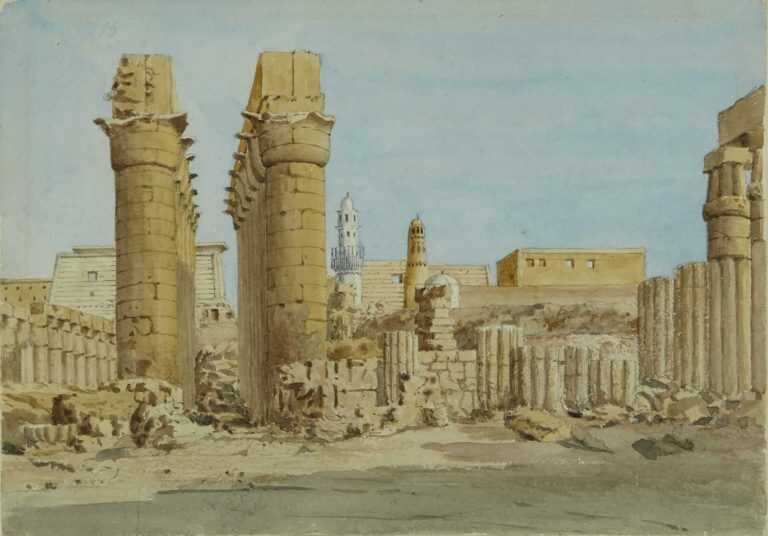 Souvenirs of the Grand Tour
Press Release:
From the 17th to 19th century, wealthy young European men embarked on lengthy travels around the Continent to round out their education. These travels, known as the Grand Tour, emphasized Classical arts and architecture, languages, history, literature, and philosophy, through trips that could last anywhere from several months to several years. Grand tourists were typically upper-class Englishmen, and though there was no set itinerary, treks usually involved sojourns throughout France, Switzerland, and Italy, but could also include locations further afield.
During their journeys tourists would buy souvenirs, often art depicting local sights and wonders as well as object d'art – bronze, alabaster, or marble reproductions of buildings and ruins by native craftsmen. Souvenirs of the Grand Tour brings together art and objects collected during these educational travels, as well as more modern and contemporary scenes of locations and monuments that would have been typical stops along the way.
The exhibition journeys from the temples of Ancient Egypt to the ruins of the Roman forum, treating viewers to their own version of the Grand Tour through prints, watercolors, drawings, and small sculptures.
Souvenirs of the Grand Tour will be on view in our upstairs Print Department February 17 through April 2, 2022.
On exhibit until April 2nd, 2022