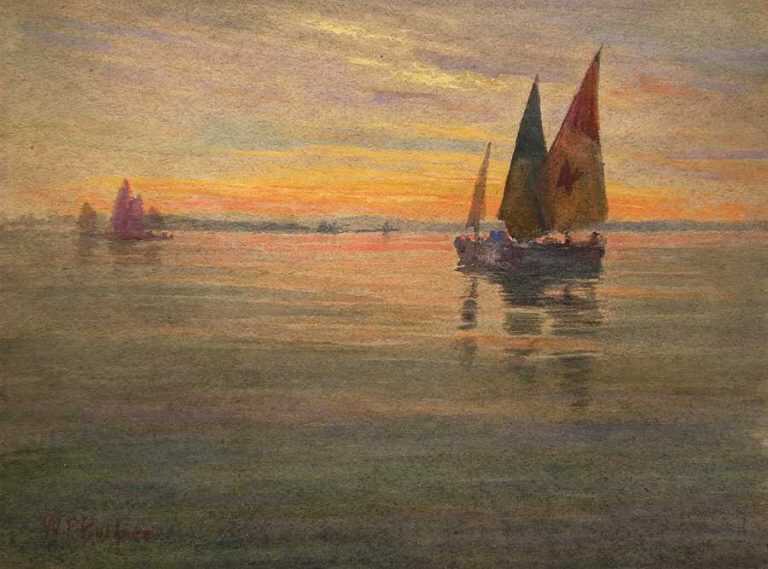 Setting Sail: Works on Paper
Press Release:
On view in Childs Gallery's Print Department from March 5 to April 26, Setting Sail: Works on Paper features a diverse selection of prints, drawings, and watercolors depicting the sea. Artists have long been captivated by the ocean, fascinated by the varied effects of wind and weather, from stormy seas to tranquil waters. Drawn from Childs Gallery's extensive collection of works on paper, Setting Sail reflects the broad range of artistic interpretations of this dynamic subject over the course of the 20th century.
Artwork on view includes atmospheric watercolors by Lynn Beach Painter William Partridge Burpee, delightful ink wash drawings of the Maine coast by Bernard Brussel-Smith, and Leo Meissner's turbulent wood engravings of crashing waves. The exhibition encompasses a variety of artistic styles, from the Impressionist seascapes of Boston Brahmin watercolorist Gertrude Beals Bourne, to Ted Davis's abstracted renderings of angular sailboats. Setting Sail offers something for everyone with an exciting array of modern and traditional seascapes.
On exhibit until May 10th, 2020